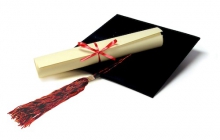 Sai Vilayatrai Charitable Trust, Mumbai a non profit & charitable organization grants educational scholarships every year of an amount ranging upto Rs 20,000 per year to meritorious students but needy students for studying professional courses. The Trust announces its scheme for current year.
Click Here to download the Scholarship form
Achievements:

2009: 10 scholarships of varying amounts upto Rs 20,000/- each were given in 2009. The awardees were individually informed and cheques given the to individual.